Raymond Walker III, M.Div
CCSH Fellow, WCI at EUHM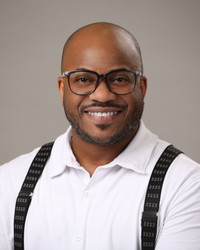 Raymond is a 2019-2021 Compassion-Centered Spiritual Health Fellow for the Winship Cancer Institute at Emory University Hospital Midtown. He is a current member of the Association of Professional Chaplains and is endorsed for healthcare chaplaincy by The Episcopal Church.
Raymond began his training in 2017 with Spiritual Health at Emory Healthcare while enrolled in seminary. He received his Master of Divinity in 2018 from Columbia Theological Seminary in Decatur, Georgia.
Raymond's love and deep respect for the human dignity of all people, permeates the compassionate care he provides patients, staff, and their loved ones.