Bridget L. Piggue, ThD
Director of Spiritual Health, EUHM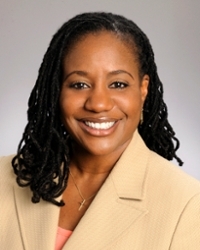 Bridget L. Piggue, ThD. is a leader and educator in the field of Pastoral Theology, Care & Counseling. Her focus and passion in ministry have been to accompany spiritual leaders in the development of greater self-awareness and mental health. Through the disciplines of psychology, theology, spirituality and the sciences she has devoted her vocational call to educating and empowering those committed to growth, healing and transformation.
Dr. Piggue earned her Bachelor of Science in Communications from the University of Texas at Austin, her Master of Divinity in Pastoral Care & Counseling from the Interdenominational Theological Center and her Doctor of Theology in Pastoral Care and Counseling from Emory University's Candler School of Theology. She serves as adjunct professor in both theological institutions.
Dr. Piggue is an ACPE Certified Educator and an ordained pastor in the Evangelical Lutheran Church in America. With over twenty years of tenure at Emory she serves as the Director of Spiritual Health at Emory University Hospital Midtown.
Professional Affiliations
Association for Clinical Pastoral Education (ACPE)
ACPE Board Member (Six Years)
ACPE Racial Ethnic Multi-Cultural Network (Six Years) –Current Chair.
Society for Pastoral Theology
Publications
"20 to Watch", Preachers under 40 helping to shape the future of the African-American Church,The African American Pulpit Journal, June 2005
Courses Taught
Candler School of Theology

"Family Systems Theory & Family Systems Theory: The Use of Genograms in Pastoral Assessment" CST 2002, 2003, 2004, 2013
Contextual Education –CST –1998-2009
Women in Theology and Ministry Colloquy –CST –Spring 2011
Fear+Less Dialogues Course, assisted Dr. Gregory Ellison –CST –Spring 2018

The Interdenominational Theological Center

Reflection Group Seminar –Clinical Introduction to the Psychology of Pastoral Care –ITC –2008, 2009, 2010, 2011, 2013
Presentations and Leadership Consulting
"Leadership Development & The Use of Self in Pastoral Ministry"Presented at:

The Youth Hope Builders Academy, (Dr. Anne Wimberly-founder) 2006, 2007, 2008, 2012
Faith Journey Program, 2011, 2012 (Dr. Anne Wimberly –founder)
Black Church Studies Retreat, Candler School of Theology, 2004, 2005
Church Leadership & Personal Development, Clergy Wellness, Themed Conferences, 2005–Present

Leadership Consultant – Black Women in Ministry, (Dr. Jacqueline Grant –founder) 2010, 2011
Leadership Coaching training –The Pastoral Institute, Columbus, Ga, 2010
Fund for Theological Education –Chaplain in Residence, 2012
Cognitive Based Compassion Meditation, Foundations training 2016
Doctor of Theology defended September 2016 –Topic: "African American Clergy Women in Community with the Self: A womanist pastoral theological study exploring self-literacy and self-relationship utilizing neuroscientific concepts and indigenous spirituality"
Leading through Black Pain –United Methodist Black Clergy Conference, 2018
Clergy Wellness & Healing Retreats (Dr. Claudette Copeland-founder) 2018, 2019
Links